Local Dorset Tips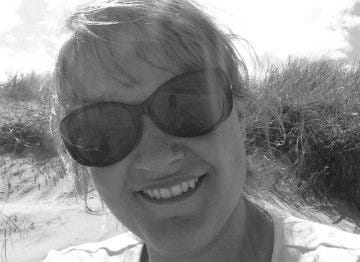 Meet Anne-Marie
Manager
♥ Knoll Beach
Anne-Marie's tip
A beach in Dorset can range from golden sands, shingle, pebbles to fossils and rocks with the possibility of finding a dinosaur! My favourite place to be in Knoll beach, so named as it is directly opposite Knoll House, famous for being the place Enid Blyton used to stay and write her Famous Five books. Knoll beach is so lovely regardless of the weather. It is a National Trust site, so I use my card to park for free, then head towards the sandy stretch of beach to set up site with a flask of coffee and blanket (and windbreaks if it's on the nippy side!) It is a lovely walk along to shell bay, with views of Old Harry Rocks to the right, Studland Bay with its sea horses and views across to Bournemouth, Sandbanks and Hengistbury Head. The isle of Wight is on the horizon, so I can away many a happy hour after my walk just sitting and watching the world go by (or a seagull bob past on the lookout for a sandwich) As it is a National Trust site, there is a lot of wildlife around. I'm no expert but there are National Trust staff by the car park to help, with many things to do on any given day – a walk, talk or even a 10K run once a month for those who don't want to relax. The beach café offers hot and cold drinks and meals, home-made snacks and even alcohol if you fancy a tipple. The National Trust shop is full of great gifts and offer lots of variety for those looking for a present to take home or just keep for yourself. I love the orange candles and buy them to scent my own home. Discover our cottages near Studland Bay here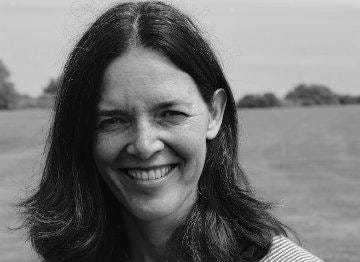 Meet Claire
Property Manager
♥ Golden Cap
Claire's tip
No matter what the weather, one of my favourite weekend activities is walking from Eype to Golden Cap; the highest point on the south coast. A bit of a squash in the summer, the lane to Eype is built for the odd horse and cart, as oppose to the steady stream of cars making their way to Eype beach, or a pint and a sandwich at the New Inn but it's worth the effort, as the beach is a real hidden gem. From the beach car park at Eype, the walk takes you past Down House Farm Café. There is a small car park, but the locals don't like people driving down the private road to the café, and so the best way to get there is to walk! You will be rewarded however, with a great lunch, or afternoon tea (do check the website for open hours as it closes in the winter). Continue past the café and walk through the wood, which has a fantastic display of bluebells in the Spring. The wood opens out into farmland that leads to Thorncombe Beacon and Golden Cap. The views are fantastic, stretching from Lyme Regis to Portland, but watch your knees on the way down, as it's pretty steep! Fancy trying yourself? You can stay in one of our lovely cottages in Bridport and West Dorset, take a look at our selection here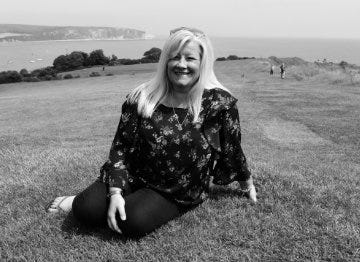 Meet Tracy
Senior Administration Assistant
♥ Weymouth
Tracy's tip
I moved to Swanage 17 years ago from a busy city. It was the best move ever to be able to enjoy the best of Dorset. One of my favourite places to go is Weymouth, it is a short drive away and driving down into Weymouth seeing the beautiful large bay with long sandy beach is a great picture. Wandering around the lovely town, through 'Flag Lanes' with their quirky little local shops to be able to get that different little gift. Making your way along to the amazing harbour with its two hourly lifting bridge, watching the big boats come in is quite satisfying. There are wonderful emporiums to walk around to find that hidden treasure. Then why not make your way back across the bridge and enjoy a great meal at The George Inn on the harbourside accompanied by a very cold delicious glass of fizz, the food is lovely here and if you are lucky enough to either get a table outside if the weather permits or upstairs in the window if not, you will still enjoy the sights of the boats coming in and out. You could finish off with a glorious walk along the promenade and maybe even catch a show at the Pavilion or even hop on the Jurassic Skyline and look out from the top of the revolving tower. There are so many things to take in on a visit to Weymouth, you will surely need more time staying in one of our wonderful properties to make the most of all the attractions. Don't forget Nothe Fort if it's history you are interested in or the Sea Life Centre for all the little ones to enjoy (and adults too!). All that said it is a great place to visit with plenty to do and occupy your time, it is still a regular go to place for myself and my husband to visit. We have some lovely cottages in Weymouth and Portland, take a look here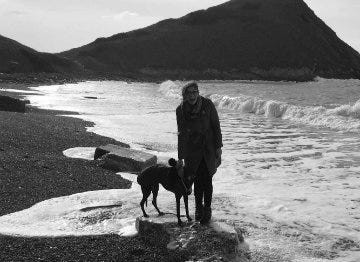 Meet Cleome
Guest Services Assistant
♥ Tyneham
Cleome's tip
I have always considered myself extremely lucky to grow up in Dorset, the sheer amount of beauty that is waiting at my doorstep is astounding. As a child my weekends were filled with wandering over hillsides and along the coast, not much has changed now I'm an adult! And as a dog owner I try to take advantage of as many walks as I can, with a personal favourite being Tynehams and Warbarrow Bay. Tyneham is the mysterious Dorset town that time forgot. In November 1943 the residents of this little village were given notice by the government to leave their properties. They were told that the village was needed for forces training but they would be able to return one day. This day never came though! Slowly but surely time and nature claimed the village for their own, leaving houses crumbling and overgrown. What has been left is truly a sight to see. The remaining structures have created a beautiful environment for plants and animals to enjoy. And from this village you can follow the river on a meandering walk down to Warbarrow Bay. This is one of the best local beaches for dog owners as your furry friends are allowed all year round! Why not check out some of our pet friendly properties in Dorset 1">here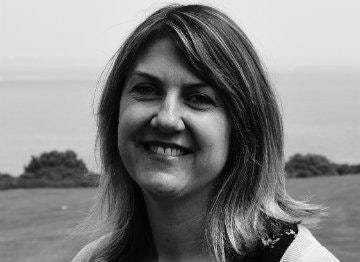 Meet Kelly
Property Manager and Quality Assessor
♥ Dorchester
Kelly's tip
When I'm not working I'm normally found hiking through the forest with my dogs, however when I fancy a bit of civilization I often head to the county town of Dorchester. It's a great town to explore with plenty on offer to suit all tastes. I love browsing through the side streets where you can find a great mix of independent shops selling a range of items from local artisan foods, unique jewelry, beautiful clothing and an assortment of knick-knacks. If you enjoy antiques, unusual curios or want inspiration for your next upcycling project its well worth exploring the cavernous depths of Dorchester Curiosity Centre. I love browsing through all the goods and I guarantee you'll find items that take you straight back to your childhood! Dorchester has an abundance of choice for eating out; as well as the usual popular chain restaurants and pubs there are plenty of choices for a bite to eat, my favourites being The Horse With The Red Umbrella and The Loft (it's tiny but well worth a wait for a table). If you fancy a bit of history and culture, there are several museums in the town ranging from dinosaurs, teddy bears, terracotta warriors and of course Max Gate, the house that local author Thomas Hardy designed and from which wrote some of his most famous novels including Tess of the d'Urbervilles and Far from the Madding Crowd. On the outskirts of Dorchester and pre-dating all the above is the iron age fort of Maiden Castle. I enjoy walking my dogs around here and it's great if you want to give your thighs and lungs a good workout! At the end of the day why not grab some popcorn and head to the cinema to relax watching the latest blockbuster. There are two in Dorchester, however hands down the best cinema is the Plaza; it's a charming art deco theatre opened in 1933 and now has four screens and costs just £3.50 Monday - Thursday and £4.50 Friday – Sunday. See our Dorchester cottages here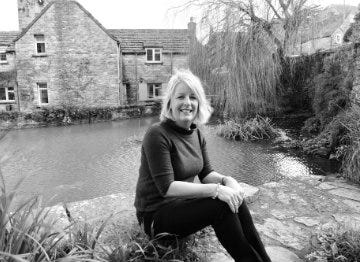 Meet Wendy
Homeowner Services
♥ Tout Quarry Sculpture Park and Nature Reserve
Wendy's tip
This is one of the more unusual places to visit in Dorset. Pick a clear day and head to the Isle of Portland where you can not only admire the stunning coast and country views but discover the mystical beauty of this old abandoned quarry. Follow the maze of paths to find the hidden stone carvings and sculptures hewn from the famous limestone rock faces or chiselled from free-standing chunks littering the ground. You may catch up with a local stone mason at work! Spend time letting off steam and uncovering art amongst nature. Truly a day trip with a difference!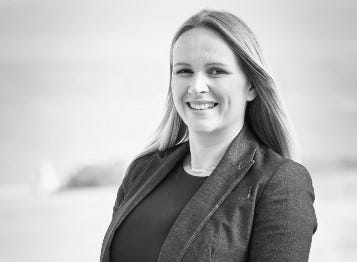 Meet Laura
Property Manager
♥ West Dorset
A bit about Laura
I'm lucky to have been born and bred in West Dorset and to have spent my childhood growing up on the beach and exploring hidden holloways. I joined Wyke Dorset Cottages in 2019 having spent the last 20 years working locally as an estate agent. Dorset has a huge amount to offer holidaymakers from exploring the Jurassic Coast fossil hunting, attending all the local festival and shows – of which there are many! – to finding out more about the rich historical heritage of Dorset.
I'm excited to extend Wyke Dorset Cottages reputation into West Dorset and expand our presence into the beautiful area that I am proud to live in.