Holiday Cottages in Suffolk
Spectacular scenery, a long sunny coastline and historic market towns combined with friendly locals and gorgeous food mean that Suffolk is a county that you'll love discovering.
On the Suffolk coast you have Southwold, perhaps the quintessential English seaside town, complete with colourful beach huts, proud lighthouse and bustling pier. Further south is cultural Aldeburgh, and the renowned Snape Maltings concert venue, where you can hear and see some of the best musicians in the world play in intimate surroundings.
Inland you'll find Suffolk's famous wool towns of Lavenham and Kersey, recognisable from a thousand postcards and chocolate boxes, while Bury St Edmunds will have history lovers in raptures. Suffolk is also home to RSPB Minsmere, the charity's flagship reserve and one of the most important wildlife habitats in the world. It's in the middle of the Suffolk Heritage Coast; one of two AONB's that the county is blessed with.
There is plenty to discover in Suffolk. In Southwold, you can relax on the beach, wander around the charming town, and even take a tour of Adnams Brewery, undoubtedly an excellent choice.
The county is also blessed with an abundance of heritage properties. Ickworth House is a Georgian Palace, now under the safe keeping of the National Trust and offers an enchanting day out for all the family. Orford Castle is another building packed with history, allowing you to lose yourself in a warren of passageways and secret chambers.
Suffolk is also home to Sutton Hoo, a famous Anglo-Saxon burial site which is regarded as one of the greatest archaeological discoveries of all time. Or if something a little more energetic is on your agenda, why not take a trip to Newmarket Racecourse for a day at the races.
With over 700 cottages throughout Suffolk, we are confident our selection of quality graded cottages will whet your appetite for a self-catering break.
---
View more and filter search
Back to list view
(No dates selected)
£
216
-
£
281
per week
From £171 for a 3-night stay
The Glory Hut, located north of Southwold Pier, is a lovely beach hut fully equipped with all the necessities needed for happy days by the sea.
1 Guest
0 Bedrooms
No Pets
(No dates selected)
£
301
-
£
376
per week
From £235 for a 3-night stay
Ever fancied a beach hut? Then take a walk back in time and enjoy this delightful self-catering experience in glorious Southwold. Located near East Cliff, it will provide the family with hours of fun and relaxation.
1 Guest
0 Bedrooms
No Pets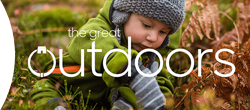 The Great Outdoors
The UK is blessed with so many stunning landscapes, beautiful views and wonderful areas of countryside. 
(No dates selected)
£
291
-
£
371
per week
From £227 for a 3-night stay
The Mayflower Beach Hut is a perfectly positioned colourful beach hut on Southwold promenade.
1 Guest
0 Bedrooms
No Pets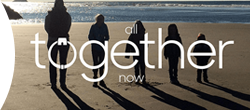 Family Friendly Holiday Cottages
Going on holiday with kids can create some of the best memories you'll ever have.
(No dates selected)
£
291
-
£
376
per week
From £227 for a 3-night stay
Two Fat Ladies beach Hut is the perfect place to spend fun days by the seaside with your loved ones!
1 Guest
0 Bedrooms
No Pets
The Dolls House Beach Hut
Active Cottage Holidays
Life is for living, and on an active holiday that's exactly what you'll be doing.
(No dates selected)
£
136
per week
From £111 for a 3-night stay
Booked your holiday but don't have a parking space? Take the opportunity of having your own place to leave your car in the heart of Southwold. Just ask when booking to see if it is still available.
2 Guests
0 Bedrooms
No Pets
View more and filter search