Weird Holidays in August
Why Having More Spurious National Days Will Improve Our Lives.
Have you ever noticed that suddenly there seems to be a day for everything? Not just Christmas, Easter and Mothers anymore, but literally every day is now a celebration of some sort.
Now, for a while we've resisted this trend, thinking that it was just another way for canny marketing people to boost sales of their product, and giving cheap newspapers and DJs on local radio something to talk about.
However, after we've taken a step back and actually given it some serious thought we say yes! Yes to having something new to celebrate every day of the year, yes to the silly and serious, and yes to being positive about life!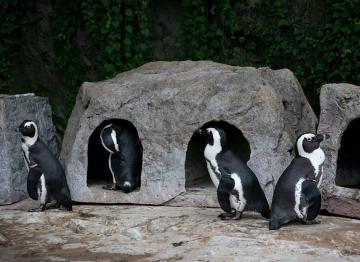 After all, without Penguin Awareness Day (Jan 20th) who would be aware of the monochrome little fellows? Why wouldn't you want to enjoy Dewey Decimal System Day (Dec 10th) stuff yourself silly on Lasagne Day (July 29th) or shed a tear on May 9th (Lost Sock Memorial Day)?  We'll admit that all 365 aren't always practical (Work Naked Day is in February for crying out loud) but generally they're a good thing. These are the (weird) days of our lives and we thought we'd take a look at the dates in August, the most popular month for holidays, and pick out some highlights.
(It should be noted that most of these are American national days, but if we can give them Shakespeare, the Beatles and the English language then they surely can't begrudge us taking Static Electricity Day).
The beauty of having a National Day every day is the combinations it throws up. There's a good weekend looming on the 20th and 21st with Chocolate Pecan Pie Day followed by Spumoni Day, while later in the week Kiss and Make Up Day (25th) is next to Dog Appreciation Day (26th). There's a story there somewhere that we're not being told. They don't always fall neatly though – which fool designated the 5th as Work Like a Dog Day and Lazy Day as the 10th? It would make far more sense to have them next to each other. And why does Fresh Breath Day (6th) come immediately after International Beer Day (5th)? Bad planning people, bad planning.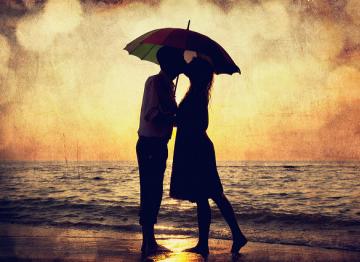 Of course, some days are more serious than others. It's quite a female friendly month - kicking off with Girlfriend's Day on the 1st followed by Single Working Women's Day on the 4th and Sister's Day on the 7th. The Duchess Who Wasn't Day (27th) celebrates female writers from the past who have had to write anonymously or under a male pseudonym to be taken seriously, such as Mary Ann Evans (George Elliot), The Lady (Jane Austen) and Margaret Wolfe Hungerford who was known as The Duchess. And the 29th is According to Hoyle Day, celebrating the man who codified the rules to many popular games including chess, backgammon and whist.
For a full list of these fun holidays, take a look here; you never know, you may find your new favourite celebration!