Sleep in a Pyramid! Top 5 Triangle Houses
Across the UK there are hundreds of thousands of self catering holiday homes but who knew that we are privileged enough to have pyramids here in Britain too!
Here I have listed a few of my favourites, quirky houses in great locations with one strange thing in common - They're all triangular. The most famous pyramids are located in Giza, Egypt and were built as tombs by the ancient egyptians to hold the bodies of their pharaohs and Queens. Well if it's fit for a Queen eh!? Now as you can imagine a pyramid in the UK is not quite the same as Egypt but on the plus side there's no corpse in your bed or beetles in your kitchen.
At the top of the list is a delightful pyramid topped property set just to the south of the royal town of Caernarfon, Wales. Originally a granary building, hence the name The Granary, this property spikes architectural interest with its unusual look and pyramid top, it has beautiful raw stone walls which have been left exposed inside the house as well as out. The location itself is excellent, surrounded by magnificent welsh countryside, close to the beach and the Snowdonia National Park - there's a whole wilderness to get lost in.

The next triangular property can be found on the Kent coast in a small village called Kingsdown, this intriguing structure is called Sea Spray Lodge and can sleep up to 6 people. Within the immediate vicinity there is tons to do, it is located on a holiday park so there is a swimming pool, play areas for the children and tennis courts, also the beach is a few minutes walk away. 

Not exactly a pyramid but certainly interesting, the 3rd top rated property running with the triangular theme is The Piece of Cheese in Hastings and St Leonards on the Sussex coast, and it really is shaped like a piece of cheese! The captivating origin of this cottage is a story to behold, dating back to 1871 and allegedly built as a bet worth just £5, this incredibly unique place is the only one of its kind in the world. It is also the second smallest cottage in England.

At number four, there is a triangular prism called The Tollant, it can be found North of Rhayader, in central Wales. It is set on a working farm selling organic produce, within the area there are walking and cycle routes along the river Wye, it is a great place to take children and a fantastic spot for getting back to nature, surrounded by wildlife and outsdoory things to do.

For the fifth and final triangular oddity there is the charismatic lodge in Cornwall called Applewood, it has a triangular-esque front and you could be tricked into thinking you're in a Swiss chalet or Canadian cabin. Snuggled into the North Cornish countryside around Padstow, this triangle house has been lovingly decorated and styled with the finest fabrics, linens and crockery and it is just 2 miles from Rick Stein's restaurant and all the other delights in Padstow, as well as only a 10 minute drive to the nearest surf spots. This is a UK family cottage delivering all the benefits of the continent (as long as the weather behaves).

Grab a stay in one of these quirky cottages to make sure your next holiday isn't pointless!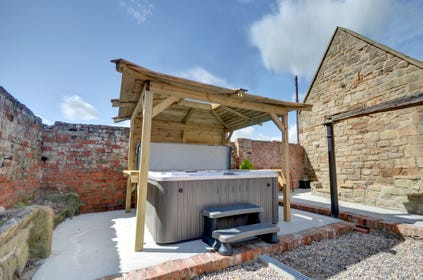 Relax in style with a Hot Tub at your holiday cottage.
View cottages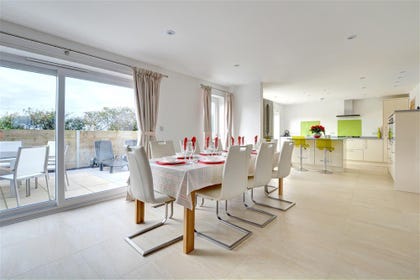 Properties that can accommodate large groups and families.
View cottages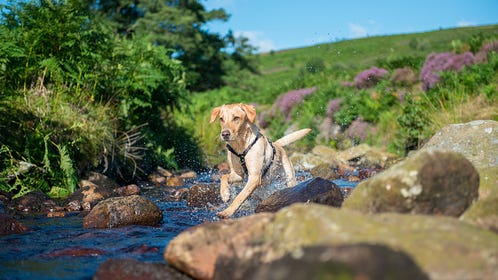 Bring the dog along too - pet-friendly properties are here.
View cottages