Local Secrets of the Lake District
It's not hard to see why people fall in love with the Lake District. We're proud of the place we live, and we're proud of our communities too. Many local residents work in the tourism industry and enjoy welcoming visitors, showing them around and helping them enjoy our beautiful National Park. Here, I'll start by letting you in on some proud traditions and local secrets.
Spice up your life
Some say Kendal Mint Cake is the taste of the Lakes. Others, enjoy a traditional Cumberland Sausage and mash. But, at a tiny shop in the village of Grasmere near Dale End Farm, you'll find my favourite Lakeland classic. Grasmere Gingerbread is often called 'the best gingerbread in the world' – and I'm inclined to agree! Their spicy and sweet cross between a biscuit and a cake is still made using the 19th-century recipe. It's probably unlike any gingerbread you've tasted before and is a proper tradition for me and my family. Just the thing to crack open with a flask of tea after you've scaled a particularly challenging Wainwright fell.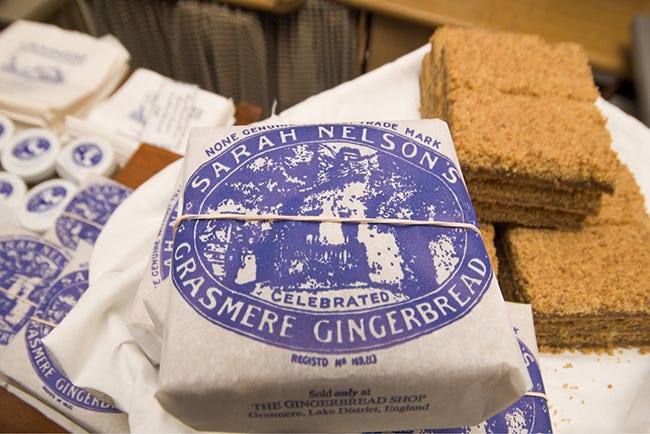 Visit early in the day to avoid the queues or, if you can't get to the Lakes yet, you can also order it online to get your fix any time of year.
A quiet sanctuary
Once you've stocked up on gingerbread, one of my favourite hidden gems is just above the village of Grasmere. Alcock Tarn is tucked away on the edge of the village and is a great place to get away from the crowds. Take a picnic and walk up the hill to enjoy the peace, tranquillity and stunning views!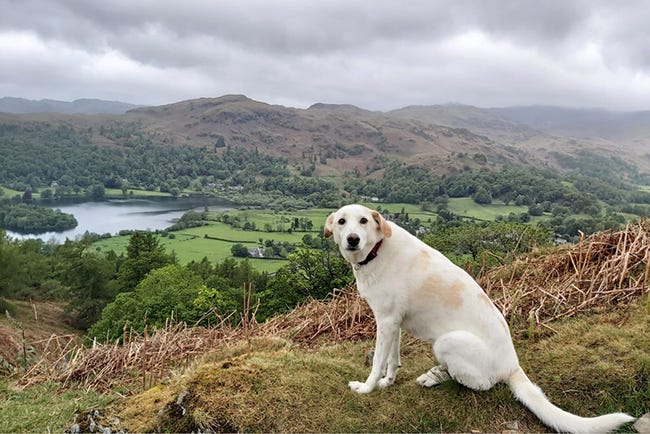 Head to the Swan Hotel and follow the side road alongside it north until you see a footpath sign for Greenhead Gill and Alcock Tarn. Once you reach it, bathe in the gorgeous views back towards the village and across Grasmere Lake and to the fells beyond. It's heavenly – and quiet all year round, so I always take my friends and family here.
Underground secrets
Although most of us would think of towering fells and sweeping vistas when the Lake District is mentioned, there are also some truly spectacular sights hidden just below the surface. In the quarries above the village of Little Langdale, near Hacket Forge, is a network of caves owned by the National Trust and begging to be explored.
You pass through a short tunnel into a cavernous chamber known as Cathedral Cave. This is no exaggeration – the stone pillar and high ceilings really do remind you of fabulous architecture. You might enjoy a picnic down here with the little ones. Or break out the torches and venture further into the pitch-black 400ft long tunnel into the next part of the caves. 
It goes without saying that you'll need to take care down here (especially the deeper you go) but there's something for all ages. Back above ground, you can walk a loop to include crossing Slaters Bridge (which many will recognise photos of) and when you've finished exploring finish with a pint at the Three Shires Inn!
Continue the journey
Let us take you on a journey to the Lake District from the comfort of your sofa! We're bringing the best of England and Wales to you – so read on and experience Natalie from Good Life Lake District Cottages' favourite places to go and some hidden gems, too. We've got plenty of nearby properties, and can't wait to welcome you back soon…