Local Devon Tips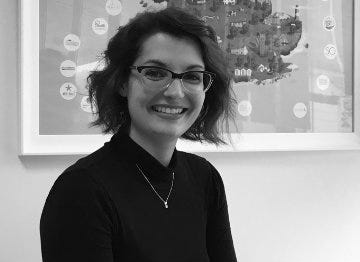 Meet Mel
Portfolio Development Manager
♥ South Devon
Mel's tip
I'm a true born Devon Dumpling and I couldn't imagine living anywhere else. I have been very lucky to grow up in South Devon and this makes it easy to understand why South Devon is a popular holiday destination. There is an abundance of local eateries throughout the villages and bigger towns, each place opts for using local produce from local companies. There are so many coastal walks on offer, along the beaches, through the woods and around the villages (Blackawton, The George Inn, is good for a pub lunch). I personally love to walk along Brixham seafront to Brixham's Shoalstone Pool, where our dog Hetty can dip her paws into the sea, we'll then walk the coastal path to the Breackwater Bistro which is perfect for homemade lunch. I like to order the fish pie, it's delicious and they use local fish from the fish market in the centre of Brixham's town. Find out more about South Devon with our local guide here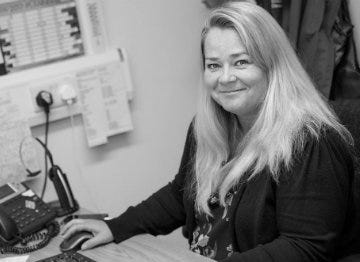 Meet Bianca
Photography and Marketing Assistant
♥The North Coast at Combe Martin
Bianca's tip
One of my favourite summer time adventures is to go stand up paddle boarding on the north coast at Combe Martin. The family friendly beach is a small sheltered cove and when the tide goes out it's brilliant for rock pooling with all sorts of marine life to be found. There is easy access to the beach from the car park so you don't have to drag your boards too far, and there's a friendly local shop which hires out SUPs, kayaks and canoes if you don't have your own. Because the beach has a gentle graduating slope it's easy to launch yourself into the water, and off you go. The scenery is spectacular with high rock faces, secret beaches and breath-taking views along the coast up towards Lynmouth. One of our most memorable trips was a July evening at sunset a few years ago; we had paddled out quite far when suddenly we were joined by a family of dolphins who actually 'performed' for us! They swam under our boards and leaped out in front of us, caught a large seabass and threw it into the air then caught is again, it was a very special and humbling experience and luckily for us caught on camera! (Pictures below) After a paddle we like to enjoy a cool drink at the Focsle Inn which is situated right on the beach front, or have an ice cream at one of the parlours or perhaps a BBQ on the beach. There are so many great spots to SUP in North Devon, but this has to be one of the best! Fancy staying in Combe Martin? Take a look at our cottages in this location here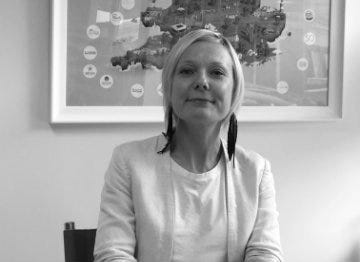 Meet Agnese
Property Assistant
♥Totnes in the South Devon countryside
Agnese's tip
For more than two years I have proudly called Torquay in South Devon my home. People come to South Devon because of its mild climate and forever green palm trees, picturesque coastline with miles of long sandy beaches to choose from and of course many cafés & restaurants, but one of my favourite spots is hidden away from the most visible attractions of the area. You might have heard about Totnes with its art inspired inhabitants, little boutiques and funky cafés, but if you head towards Dartmouth, don't miss the 'Sharpham Vineyard' turn. Follow the road and you will be WOW-ed by beautiful views over River Dart. When you are there take my advice and don't be stingy - take the vineyard walk or even a guided tour, and then treat yourself to a spot of wine and cheese tasting - it's worth every penny! When you walk around the vineyards, have a glimpse at Sharpham Estate, what a beauty! You can also hire the building and grounds for events. Due to the nature of the house and events taking place in the estate, it is worth noting they are not always open to the public. After enjoying the scenery vineyard surrounded by the River Dart and having a close look at varieties of wine grapes, you're sure to be exhausted. That means one thing – it's time to head back to the shop and have a tasting of locally produced cheese and wine. You might also be made aware that weather conditions in UK are similar to the Champagne region about 60 years ago, so sparkling wines made by same method as champagne are internationally trendy at the moment. Now you can treat yourself to a lovely meal at 'The Cellar Door' al-fresco café. The experienced chef has a passion for wild food, so be ready to be positively surprised. Just in case you are carried away with a Devon soil notes in tasty Sharpham wines, you might be happy to know that there is an option to get a lift back by steam boat and finish this exciting day with another wonderful activity. Browse our cottages in Totnes here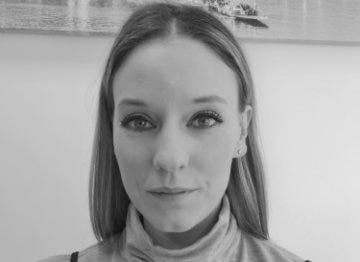 Meet Koren
Property Assistant
♥Dartington in South Devon
Koren's tip
Born in Shrewsbury, raised in Wolverhampton and truly living in the south west, Devon captured my imagination, creativity and heart. After moving to study at Dartington College of arts almost 15 years ago, I found the beauty, serenity and passion a calling for me to stay. Dartington is why I left home, where I made fantastic friends, met my husband, graduated and got married. A stunning estate with a long history of the arts which anyone can enjoy. From the ways with words festival to the international music festival, anyone can enjoy a walk around the beautiful garden listening to the sounds of violins, harps and drums transforming the grounds into a magical, mystical world for all ages to escape to. The small barn cinema, garden and studio spaces hold many performances throughout the year and is also the home of Dance In Devon bringing the community together. You can explore the River Dart take a stroll down to the shops at Dartington and have a meal at Bayards Kitchen or browse the local merchandise from soap to Dartington Crystal. I love to visit Dartington for the day and take a picnic to eat in the garden, stop for a drink at the White Heart, walk along the river and spend my hard-earned money in the fantastic shops. Even my son loves the walk and of course, the kids toy shop.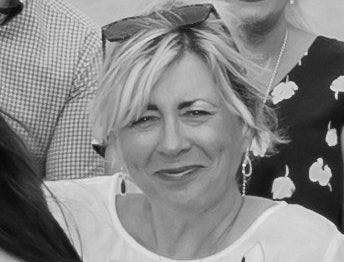 Meet Arlene
Brand Quality Assessor
♥Lyn Valley
Arlene's tip
I have lived in North Devon for twelve years and one of the reasons for moving away from the peaks of Derbyshire and the city of Nottingham was the Lyn Valley, consisting of Lynton and Lynmouth. Even though my work takes me to these villages on a regular basis I still love to be here as it's so different from the beautiful stretches of sands at Woolacombe or Saunton. Two of my favourite walks include the circular walk from the Victorian Hunting Lodge, The Hunters Inn, to the rugged and wild Heddon's Mouth or the rocky, deep river walk down from Watersmeet to the joining rivers and sea at Lynmouth. All the cafes and pubs are so dog friendly in our area and my new flat coated retriever pup, Gibson is a regular at the Hunters Inn and the Pavilion in Lynmouth (great for a hearty brunch or a Devon Cream Tea). Walking down from Lynton to Lymouth and catching the cliff railway back is also bracing on a crisp morning, even better with an enthusiastic human loving bundle of black fluff! Find out more about our cottages in Lynmouth here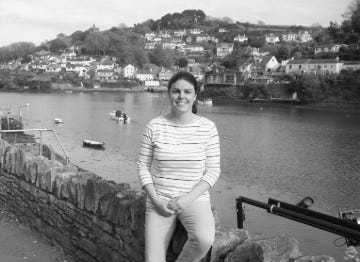 Meet Natalie
New Business Consultant Salcombe
♥You'll find me on the beach.
Natalie's tip
I have recently joined Blueriver Cottages as a New Business Consultant and also recently relocated back to Devon – my home. Having always worked within the holiday letting industry both here in the West Country and across Europe, the South Hams is one of my favourites places to be. We're extremely lucky to be surrounded by beautiful coastlines, lush green countryside and backed by the rugged moors. I grew up on Dartmoor, however, my passion has always been the coast and now I'm very fortunate enough to live by the sea with my husband and daughter. In my spare time, you'll find me on the beach, building sandcastles, catching crabs and this summer attempting to paddleboard on the Erme estuary. Find out more about our cottages in Salcombe here